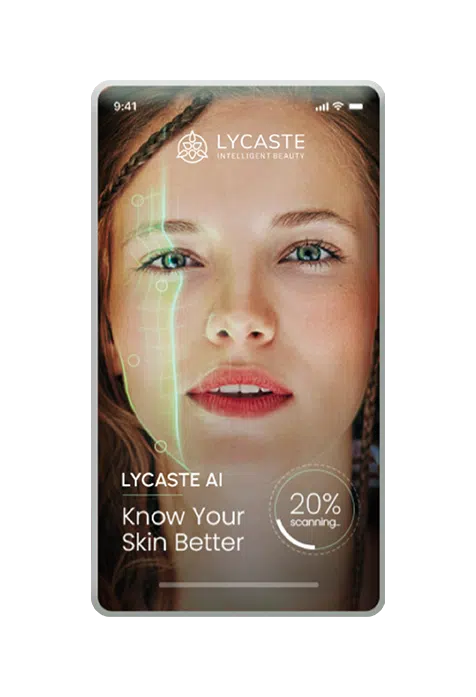 Lycaste AI
Developed with dermatorologiests and customized for you . Scan your face to discover your personalized skincare routine.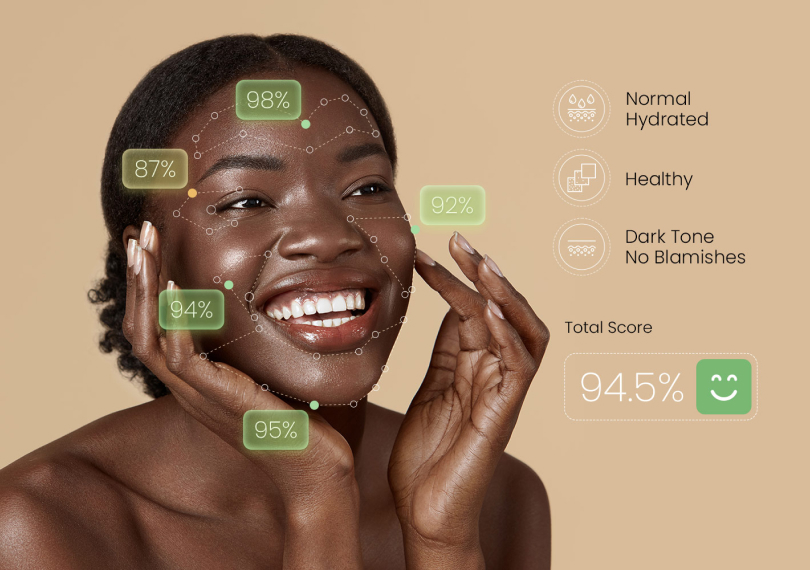 Complete Skin Profile
Skin concerns? We all have them – and IT has your solution. Try our skin scan technology to discover your personalized skincare routine in seconds. It's as easy as taking a selfie!
How it works
With just one selfie and a couple of questions, this cutting-edge tool will analyze your key needs and estimate your skin's details. You will receive a personalized beauty ritual and a Lycaste product recommendation with a focus on the most essential ingredients. Developed on the basis of artificial intelligence, the L-scanner technology is based on the experience of collecting and analyzing data with the participation of experts in the field of skin care.

Fineline
As skin begins to age, fine lines may begin to appear around the eyes and other areas on the face.These shallow lines tend to form along expression lines that appear when you smile, laugh or frown.

Wrinkles
This characteristic evaluates the severity of wrinkles that appear with age in the following areas of the face: 1. Forehead 2. Area between the eyebrows 3. Area around the eyes 4. Nasolabial folds 5. Corners of the lips.

Crow's Feet
Often called laugh lines or smile lines, crow's feet are fine wrinkles that appear in the skin at the outer edge of the eye and branch out toward the temple area.

Pores
This feature evaluates the presence of enlarged pores on both sides of your nose, which can occur on oily skin, in dry areas, due to loss of elasticity or the presence of blackheads.

Skin Firmness
This characteristic evaluates the elasticity of your skin in two areas where sagging of the skin usually begins with age: the nasolabial fold and the contours of the face.

Dark Spots
Dark spots on the skin, or hyperpigmentation, occur when some areas of the skin produce more melanin than usual. Melanin gives the eyes, skin, and hair their color.

Skin Radiance
This characteristic evaluates the reflection of light from your cheeks, areas where the indicator of skin radiance is most noticeable and often affected by such signs as: lack of moisture, wrinkles, enlarged pores.
Behind the Tech
15 years of skin research. A skin strength database with 10,000 graded pictures. Powered by Artificial Intelligence.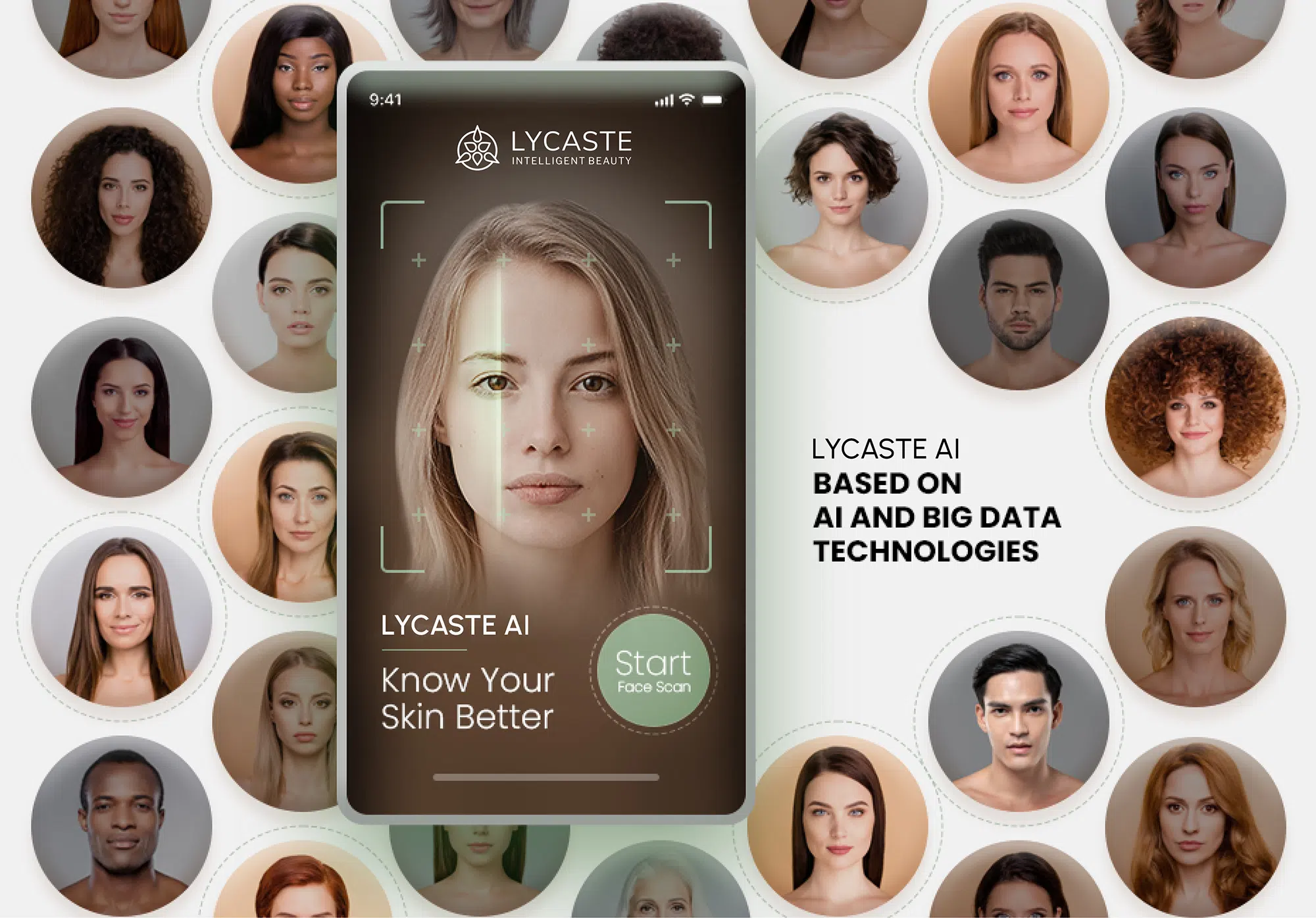 Selfie
Wash off your makeup
Take off your glasses
Pull your hair back
Use the front camera

Skin Quiz
It was tested in the long run in conjunction with our skincare specialists

Get Your Results
You will understand what do you need

Personal Skin Condition Profile
You will always receive solid recommendations and best products
Personalized Skincare Powered by AI
Lycaste's intelligent skincare approach, makes it easier than ever before to provide personalized solutions. Our dermatologists have designed a quick, yet comprehensive skin condition scan-test powered by AI. Once the test is completed, you will be provided with professional advice on the best ingredients and selection of highly effective creams and boosters.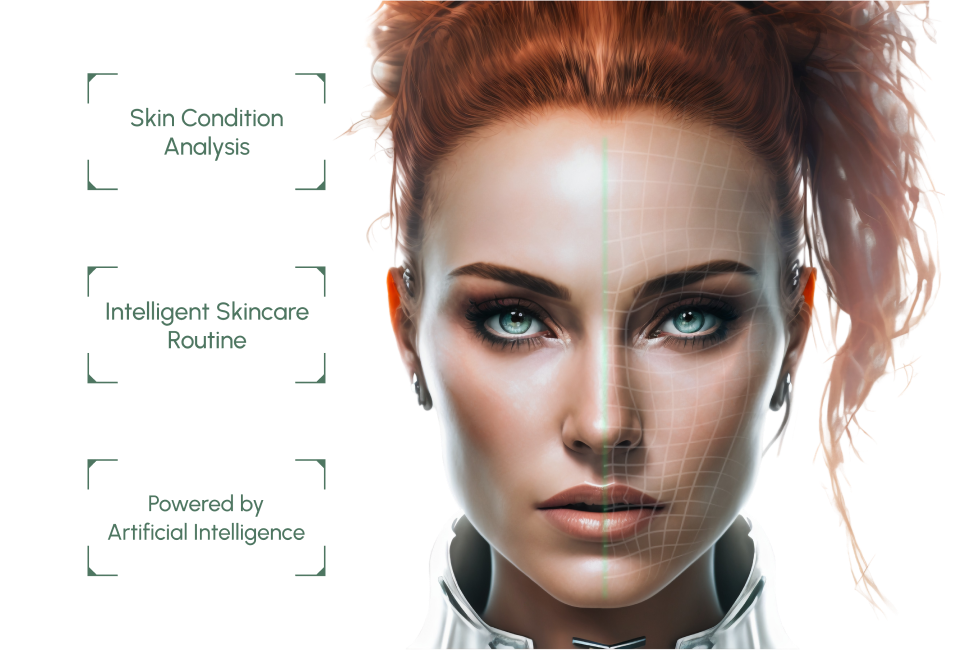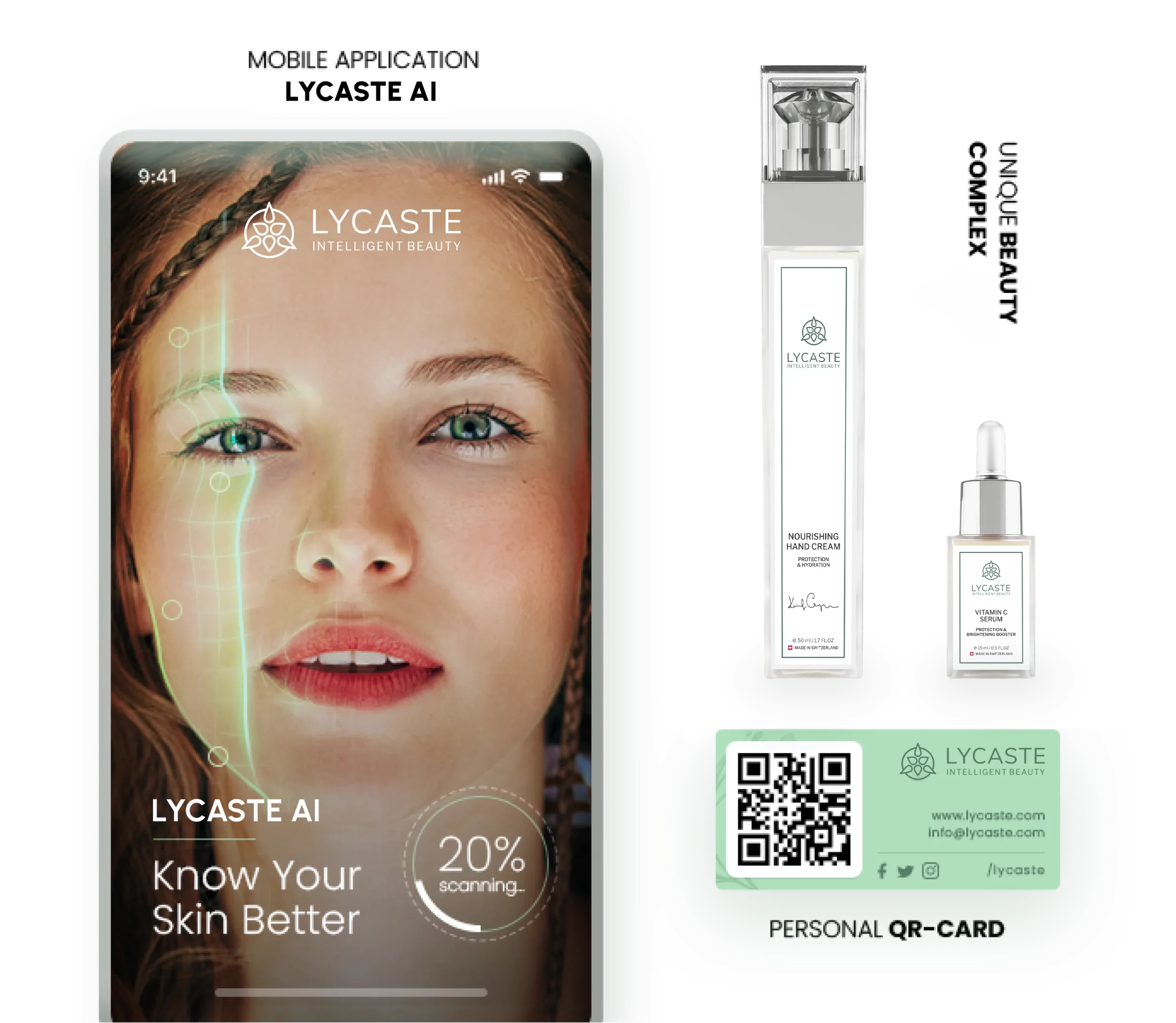 Complete Skin Analysis to Get Your Result and a Customized Skincare Routine
Scan QR code on mobile device to get started